My Recent Presale Developments
MILL HOUSE
LEVELS:

 4


SUITES:

 75


BUILT: 

2016


TITLE TO LAND:

 Freehold Strata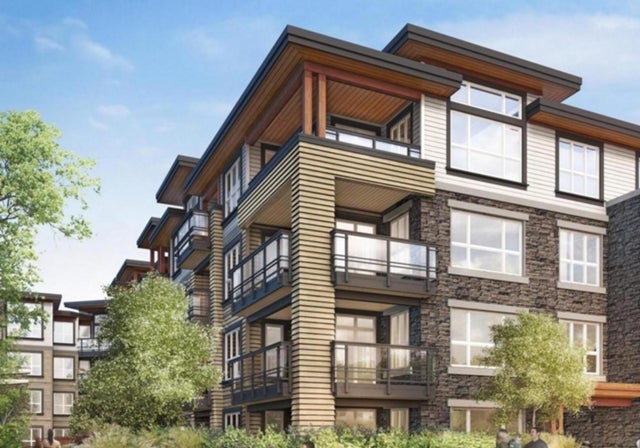 Mill House
 - 3205 Mountain Highway, North Vancouver, BC V7K 2H4, Canada. Crossroads are Mountain Highway and Harold Road. Mill House is 4 stories with 75 units. Estimated completion is June 2016. Developed by Marcon. Architecture by Rositch Hemphill and Associates. Interior design by Gannon Ross Designs. Alpine inspired homes in Lynn Valley. Nicely appointed 1-3 bedroom homes set alongside Hastings Creek, Mill House offers all of the modern conveniences you would expect in a quality, green-built home from Marcon. Maintenance fees includes Gardening, Hot Water, Management and Snow Removal.
Nearby parks include Viewlynn Park, Hunter Park and Kilmer Rd Park. Nearby schools include Lynn Valley Elementary, Argyle Secondary and North Vancouver Christian Academy. The closest grocery stores are Lynn Valley Meats, Lynn Valley Produce and Nourish Market. Nearby coffee shops include Delany's Coffee House, Waves Coffee House and Delany's Coffee House. 


HEYWOOD ON THE PARK
1621 Hamilton Ave, North Vancouver
LEVELS:

 5


SUITES:

 67


STATUS

: Completed


BUILT:

 2015


TITLE TO LAND

: Freehold Strata

Heywood On The Park 1621 Hamilton Avenue, North Vancouver V7P 3M9, 4 storeys, 67 one three bedroom units ranging 538 sq ft. -1,184 sq ft., estimated completion winter 2015. Located on the corner of Hamilton Avenue and Marine Drive, right beside Heywood Park, Heywood on the Park is Marcons new collection of 67 modern style apartments at the landmark neighborhood of Capilano of North Vancouver. Designed by NSDA Architects, this exclusive enclave of one to three bedroom apartments showcases classic modern architecture with elegant blending of natural building materials and custom crafted exterior features. Inside, homes feature spa-inspired bathrooms and ensuites, gourmet kitchens with quartz countertops, sleek stainless steel appliances, and contemporary cabinetry and living rooms with oversize windows and quality laminate flooring. Large private decks invite outdoor entertaining, and many homes offer stunning views of of the Lions Gate Bridge, Heywood Park or the North Shore Mountains. Situated at the western boundary of North Vancouver, close at hand are an exciting array of urban amenities, golf courses, and local mountains. You are also blocks away from shopping center like Capilano Mall and Capilano Village, and easy access to Vancouvers bustling downtown core.
CAPSTONE
135 W 2nd Street, North Vancouver
Official Website: 

liveatcapstone.com

 Developers Website: 

www.fairborne.com

LEVELS: 6

SUITES: 71

STATUS: Completed

BUILT: 2014

TITLE TO LAND: Freehold Strata

BUILDING TYPE: Strata

STRATA PLAN: BCP50658





Capstone - 135 West 2nd Street, North Vancouver, BC V7M 3P1, 6 storey, 71 units, estimated completion in Fall 2014. Capstone by Fairborne Homes is a 6 storey, 71 unit concrete mid-rise residential building designed with green standards and a relaxed, organic design aesthetic. Located on West 2nd Street between Lonsdale and Chesterfield, Capstone is just steps away from the pedestrian friendly neighbourhood of Lower Lonsdale.

Designed by award-winning Buttjes Architecture Inc., this prestigious collection of one and two bedroom homes ranging from 540 to 1,100 sq.ft. showcases contemporary West Coast architecture. Inside, contemporary interiors feature open-plan layouts, laminate oak flooring, marble bathrooms and gourmet kitchens with granite countertops, tile and glass backsplash, real wood cabinetry, Kohler faucets, and sleek appliances. Expansive floor to ceiling windows bring in natural light and large balconies and decks provide extra space for outdoor living.

At the Capstone, everything necessary for a full and varied lifestyle is at your doorstep. Across the street are John Braithwaite Community Center and Lower Lonsdale Medical Center, there are Lonsdale Quay Market, IGA, and Shoppers Drug Mart next door, the SeaBus terminal and transit hub are around the corner, and downtown Vancouver, Park Royal mall, and Grouse Mountain are just 10 minutes drive.






EVELYN

West Vancouver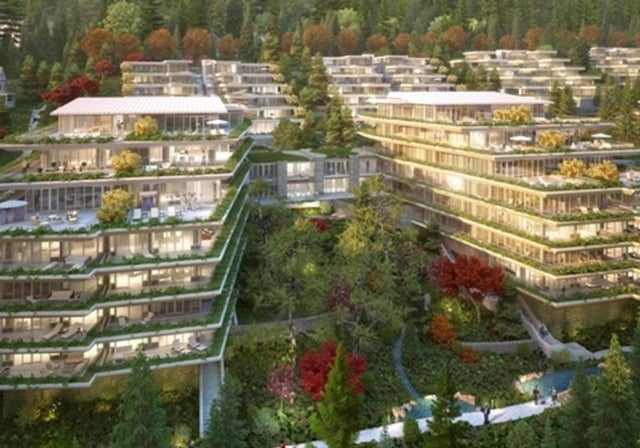 Perched atop Sentinel Hill neighborhood just above Park Royal Shopping Centre sits Evelyn - one of Onni Properties most luxurious and sophisticated communities. This 20-acre, 349-unit terraced project will consist Cliffside One, Cliffside Two, Cliffside Three, At Forest's-Edge One, and At Forest's-Edge Two at 828, 866, 888 Arthur Erickson Place & 925 Keith, 876 Keith Rd,.
The modern West Coast architecture at the new Evelyn homes is inspired by Arthur Erickson and the beautiful exterior facades feature distinctive stonework, expansive glass and 700 square feet terraces. Beautifully landscaped gardens and lawns provide a reprieve from the pace of the city. Inside, contemporary interiors feature open-plan layouts, wood flooring, wool carpets, high end stainless steel appliance package, glass tile backsplash, granite countertops, kitchen island with double stainless steel sinks, spa inspired bathrooms and much more. Spacious terraces and balconies take in unequalled views of Burrard Inlet and the Pacific Ocean, the mountains and a sparkling downtown skyline.
Next to the Evelyn is Park Royal Shopping Center, BCs second largest shopping centre, with 300 specialty shops, major stores and cinemas. With a backdrop of natural area, here you are perfectly situated for a stroll along the waterfront, a round of golf and a walk in the forest or a downhill ski. Evelyn is only 5 minutes to downtown Vancouver and Stanley Park, 10 minutes east of Horse Shoe Bay ferry terminal and gateway to Vancouver Island.
Official Website: 
onni.com/evelyn
Marketers Website: 
www.onni.com
Developers Website: 
www.onni.com


LEVELS:
4
SUITES:
24
STATUS:
Completed
TITLE TO LAND:
Freehold Strata
BUILDING TYPE:
Strata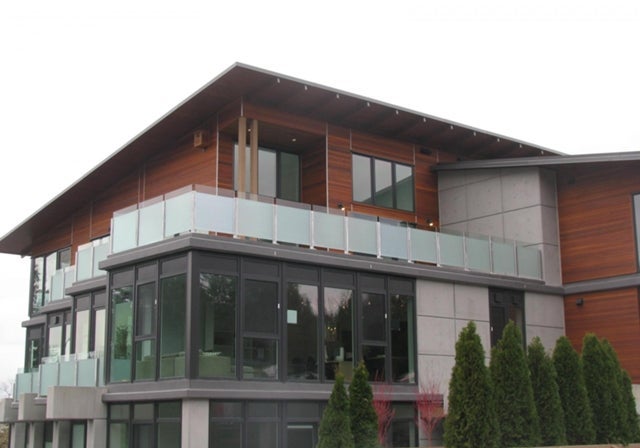 The Brook 650 Evergreen Place, North VancouverThe Brook - 650 Evergreen Place, North Vancouver, BC V6B 2E2, strata plan No. BCS3458, 4 levels, 24 units, built 2010 - located at the corner of Evergreen Place and Delbrook Avenue in Delbrook community of North Vancouver. Developed by Streamline Properties Inc., the Brook consists of two 4-storey concrete buildings at the foothills of Grouse Mountain with the incredible panoramic views of the water, city and North Shore Mountains. Two buildings' addresses are 650 Evergreen Place and 3707 Delbrook Avenue.
This limited collection of homes will boast West Coast modern architecture defined by the quality of raw concrete and natural cedar, contrasted gray framed broad glass window walls. Geothermal and Solar Tube technology heat and cool the building and provide domestic hot water. Inside, these 1, 2 and 3 bedroom condos ranging between 800 to 1400 sq ft features 9' ceilings, lots of glass windows, concrete flooring, granite Countertops, glass tile backsplash, oak cabinetry, stainless steel appliances, and luxurious bathrooms with deep soaking tubs, Marble Counters, limestone floor tiles and ceramic tiles walls with honed marble bullet tile inlay. Plus spacious decks and terraces invite outdoor entertaining.
Rooted on a sloping site adjacent to Mosquito Creek, the Brook is steps away from Westview Centre shops and restaurants, Delbrook recreation centre, Esther Short Park and University of Phoenix, and within a few minutes drive to Lonsdale Avenue, Lonsdale Quay, Edgemont Village, Grouse Mountain, Park Royal Mall and Capilano Mall. 
Private Residences at Hotel Georgia
667 Howe St. Vancouver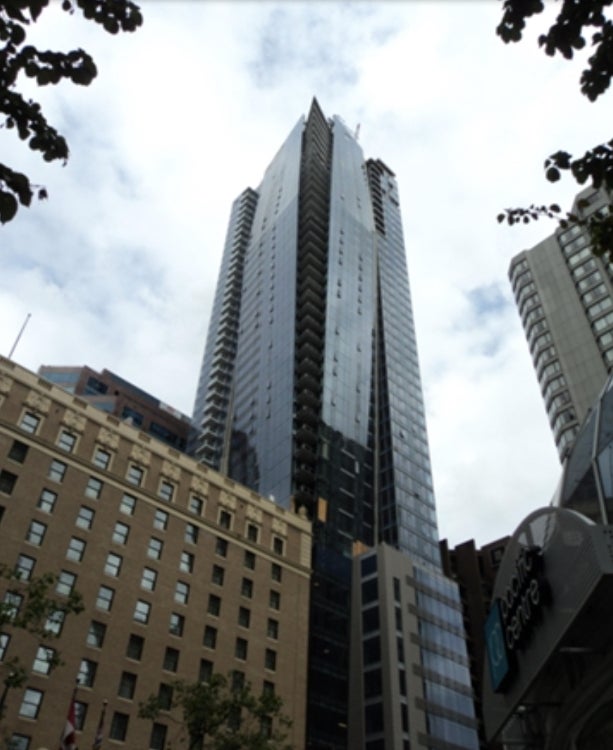 The Private Residences at Hotel Georgia, 667 Howe Street, Vancouver, BC, V6C 0B5. Hotel Georgia has undergone a $400 Million upgrade. The Private Residences at Hotel Geogia is a 48 level tower with 156 condo suites. Upgrades to the hotel include luxury boutique styling with 247 rooms, Sense Spa, indoor swimming pool, fitness centre, restaurants, conference rooms and banquet facilities. At The Private Residences at Hotel Georgia you can experience all the conveniences of a fine Hotel; valet parking, concierge service, fine dining, walking distance to offices, law firms, brokers, banks and the Vancouver Board of Trade. The Shimmering skyscraper offers unique homes with fabulous finishes, spacious floor plans, gourmet kitchens, spa-style baths and spectacular views. The Private Residences at Hotel Georgia is located at the crossroads of Howe Street and West Georgia Street. Nestled between Pacific Centre and HSBC Bank Building The Private Residences at Hotel Georgia give you the benefit of every convenience Vancouver has to offer.
Quick Contact
Wendy Pirie
VPG Realty
5351 Headland Drive
West Vancouver
BC
V7W 3C5
Mobile:
604.290.2626
Fax:
604-770-2403
Email:
wendy@wendypirie.com